City App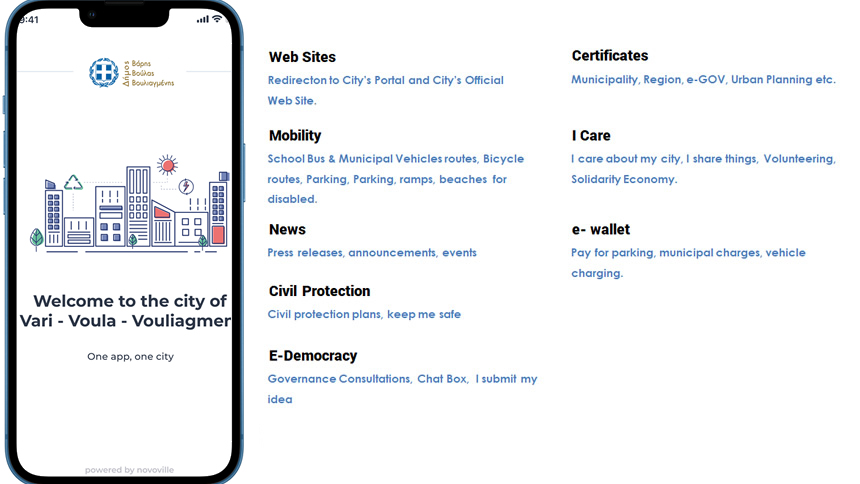 All city info & transactions in our mobiles.

We are the first Municipality, which is in the final stage of developing a comprehensive total city app, in order to better assess the city's communication needs.

The result is the creation of a modern, customized application, incorporating all municipal services using the latest technical developments and specifications.

All city's information and transactions are incorporated in any smart phone, keeping our citizens up to date with all latest developments and having fully interactιον with our municipal services.

Our goal, is to build a constructive communication bridge between the users of the app and the Municipality.