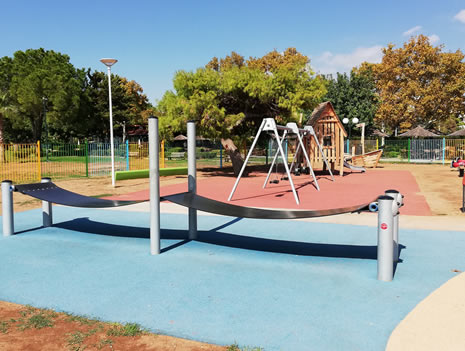 Playground "Notos"

A very beautiful and modern playground near the sea.
Here one can find the sea's breeze, the smell of iodine, the sound of the waves and the chill of twilight all together.
It is a large playground with unique view of the sea, where the children can run and play as much as they want.
In Notos playground one can find probably the biggest rope climbing games the area has to offer.
The ground is covered with sand so as to ensure the safety of your children.
The surrounding area is overall very beautiful, while there you can combine your children's play and your relaxation.


Access instructions.
Leof. Kon/nou Karamanli 51, Voula 166 73


Certification
The playground has a Special Certification Mark from Ministry of Interior.