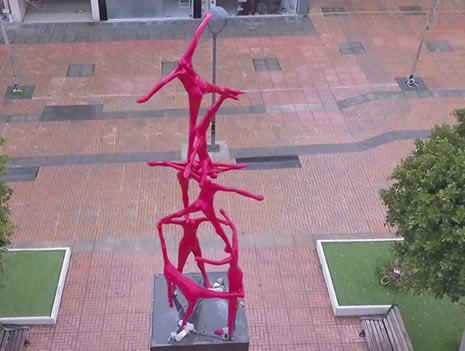 Anatasis Sculpture

"ANATASIS",or "DANCERS", the newest, monumental creation of the internationally renowned sculptor and painter Kostis Georgiou dominates the central square of Voula.
This particular project is a cluster of 7 acrobat-dancers, who make up a dynamic proposal twoards exaltation, hence the name of the artpiece.
The sculpture was cast into aluminum and then painted red. The red color has become a trademark Kostis Georgious' work in recent years,also being found in other monumental works, such as the 15-meter "COSMICON" set at the entrance of the Vanke shopping center in China, "GALILEO" Elizabeth Hospital in Brussels and other public sculptures.

Access instructions.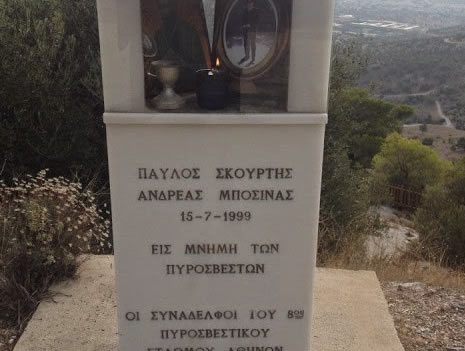 Firefighters Monument

Monument to wasted firefighters Pavlos Skourtis and Andreas Bosina. The two firefighters died at the altar of duty. The incident happened on July 15, 1999, when the firefighters' vehicle overturned for unknown reasons and fell to the cliff after a call they had received for fire fighting in the area of Var.
There was a female firefighter in the crew who happily saved herself.

Access instructions.
Bus Α2 --> Bus 162 --> Walk 60 min
Metro Μ2 --> Bus 122Θ/122 --> Bus 162 --> Walk 56 min
Metro Μ2-->Bus 154 --> Walk 65 min