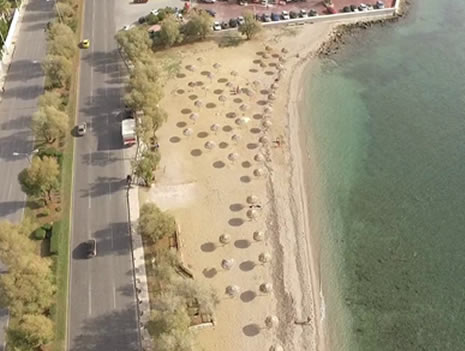 Vari Voula Vouliagmeni Town Hall beach

Easily accessible beach, with sand on the coast and umbrellas.

The beach has parking spaces and a provision for autonomous access for people with mobility problems at sea as well as corridors that facilitate the movement of people with wheelchairs.

The sand is in its softest and golden hue, earthy and silent, the humble star of the scene and the waves wash it with a white lace.

Ideal place to rest on the beach, since the sand which is gently golden and with the proper warmth will make you feel that you have been left in a warm embrace, the one that matches the sunny sky and with only an indicator of the time the sun.

People love this beach, and it's so beautiful where after your bath, you'll want to take another look and carve it into your memory. You will want to have alive the aroma of the aura that comes from the sea but also the feeling of sand.

The beach is ideal for children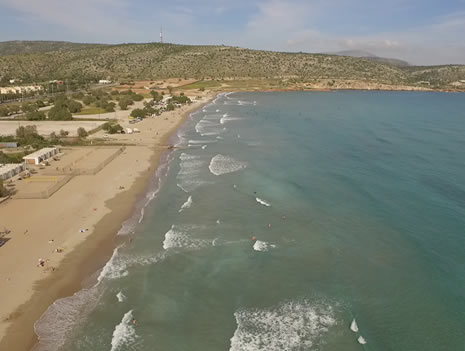 East Varkiza Beach

Free and easily accessible beach with fine sand on the coast and in the sea and clear shallow waters.
It has a length of 650 meters and easy parking.
It has thick and golden sand on the coast and in the sea clear, blue shallow waters
Beautiful and sandy, easily accessible and with free entrance is ideal for a short getaway.

It is used all year round by lovers of water sports such as wind surf, sailing, canoeing - kayaking as well as extreme sports, such as wake boarding and kitesurfing. On the East Beach operates the Nautical Club of Vari Varkiza and the corresponding premises.
It is located within walking distance from Varkiza Square, where there are restaurants, cafes, pharmacies and shops.
The Nautical Club of Vari Varkizas also operates on the East Beach. The Varis Varkizas Maritime Group operates on the East Beach.


Access instructions.
Driving through Attiki Odos of through Athens – Sounion Avenue, Parking spaces available
Bus Lines - 117, 171, 122


Peculiarities - Danger
For people of all ages especially families with children due to the shallow waters.
Caution is required when there is southern winds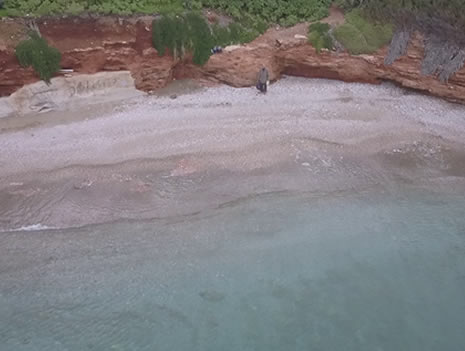 Alkyonides Beach, (Kanaria -Varkiza)

Free sandy beach with beautiful waters. It is located 26 km southeast of the center of Athens next to the restaurant "Alkyonides" in Varkiza.
It has sand, very beautiful waters, comfort for any kind of activity, easy access and within walking distance from Varkiza Square, where there are restaurants, cafes, pharmacies and shops.
Prefer to visit it on weekdays. On weekends in the summer months it is almost impossible to find free space unless you go early in the morning or late at dusk.
The beach is completely free and, in addition to swimming in the clear waters of Varkiza Bay, you can also dive off the rocks, sunbathe, or play racquetball, or with your ball in the water. In the surrounding cafes you can resort to your coffee, soft drinks, or drink.


Access instructions.
Bus acces s: Canary Stop (122).
Peculiarities - Danger
If you start early, you will arrive early and find parking space early!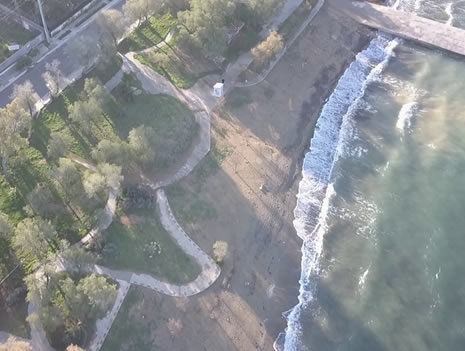 Παραλίες στο Μικρό Καβούρι

Ελεύθερες παραλίες με άμμο (στην πιο απαλή και χρυσή της απόχρωση) μέσα κι έξω από τη θάλασσα και καθαρά νερά. Η άμμος σαν μια χρυσή κουβέρτα περιγράφει την ασημένια θάλασσα.

Χωρίς δισταγμό, το μπλε-πράσινο νερό, θα σας τραβήξει σαν μαγνήτης να το απολάυσετε.
Προσφέρεται αρκετή σκιά αν προλάβετε και απλώσετε… πετσέτα κάτω από τα αρμυρίκια.
Μπορείτε να βρείτε σημεία οργανωμένα και μη. Οι παραλίες είναι καθαρές, με όμορφα νερά και ακόμα ομορφότερο φυσικό περιβάλλον. Σε κάθε περίπτωση αμμουδερές για όσους έχουν πιτσιρίκια ή… ευαίσθητα πόδια. Κατά μήκος του Μικρού Καβουρίου υπάρχουν καφέ, ουζερί κι εστιατόρια.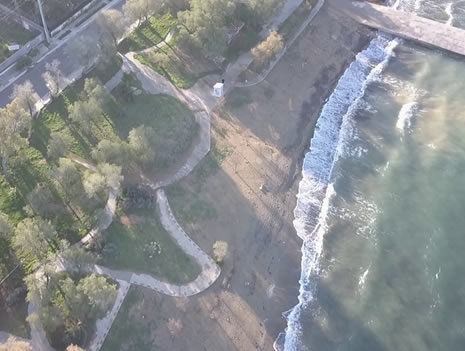 Mikro Kavouri beaches

Free beaches with sand (in its softest and golden hue) in and out of the sea and clear waters. The sand as a golden blanket describes the silver sea.

Without hesitation, blue-green water will pull you like a magnet to enjoy it.
There is enough shade if you catch up and spread... towel under the tamarisk trees;
You can find places organized or not.
The beaches are clean, with beautiful waters and even more beautiful natural environment.
In any case sandy for those who have children or... sensitive legs;
Along Mikro Kavouri there are cafes, ouzo bars and restaurants.